The world of golf is fascinating, and although it might seem simple at first glance with just a club and a ball, there are many other elements to consider, such as the golf cart. We're going to tell you everything you need to know about golf carts to help you become a true professional in this sport. And if you already are, you'll enjoy reading these lines.
The golf cart is a crucial element in the game, as it assists us in carrying the tools we'll use in our plays without requiring much effort.
What is a Golf Cart?
A golf cart, also known as a buggy, is a small vehicle designed to transport two golfers and their golf clubs across a golf course.
The main advantage is that they reduce the fatigue that would accumulate from walking the course while carrying equipment, thus minimizing errors during the game by having more energy and focus.
Types of Golf Carts
There is a wide range of different types of golf carts, with varying prices and categories, from the most sophisticated to the simplest. But to choose between them, there are details that need to be carefully considered.
We can divide golf carts into two main types: manual and electric. Pay attention to the differences between the two, as it will help you choose the right cart to make an impeccable swing.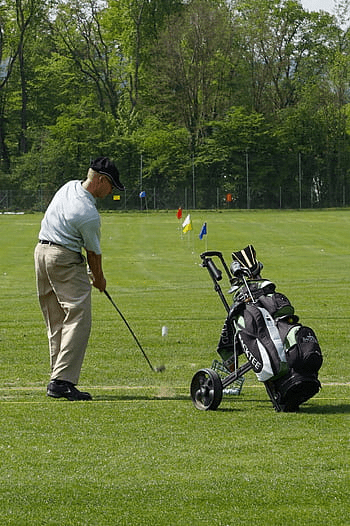 Manual Carts
Pull Carts: These carts are manually pushed by the individual, they are easy to maneuver but require effort. They have two wheels and are recommended for golf courses with uneven terrains.
Push Carts: These carts are more comfortable to transport and more stable than the previous ones, usually having three or four wheels, and are also propelled by the person's effort. They are recommended for flatter golf courses.
Electric Carts
Electric carts can have three or four wheels, they are stable and more comfortable. However, they are heavier and considerably more expensive, but they do not require effort to navigate as they are operated by an electric motor. This motor allows golfers to move quickly over long distances without the need to pull the cart. They have the advantage of being usable on any terrain and in any weather. Currently, they are in high demand for playing on golf courses due to their electronic technology.
They can even include GPS, among other benefits worth considering. In the market, for example, there are carts with digital screens that display information such as temperature, speed, or battery level.
Remote-controlled electric carts have also been developed using hands-free technology, which can be programmed according to the distances to be covered.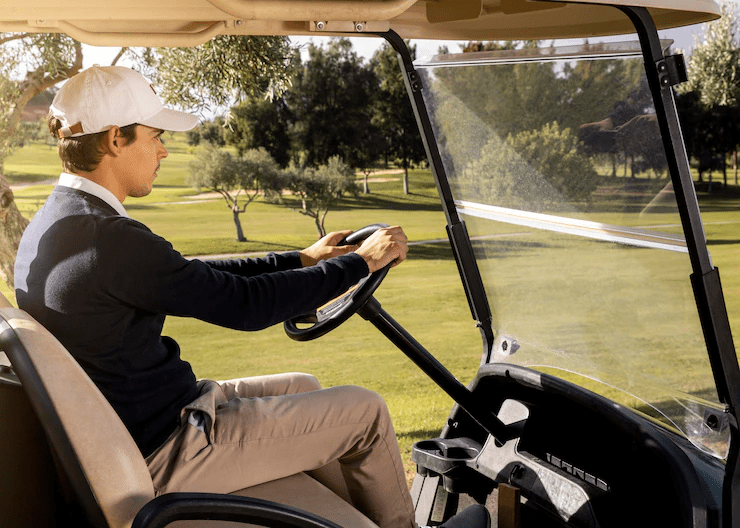 In general, we can say that electric carts represent a significant advancement compared to manual ones, making them more recommendable. The only drawback is their price, as they require a larger investment than a manual cart.
It's amazing what we can find in the world of golf! We hope this article has been helpful to you, and don't miss out on the posts we share on our blog. This sport has a lot to offer.