Los Palos: the infrastructure and services you have always dreamed of for playing golf in Tenerife.
Whether you are an expert or a beginner, if you want to play golf in Tenerife, you will always look for a course with enough challenges that guarantee entertainment in a beautiful environment with quality facilities. You can find all of this at Golf Los Palos.
Among the many places in Tenerife for practicing this beautiful sport, it is here where you will find the perfect combination of temperature, the best-maintained greens, and the attention you have always been looking for.
Good times
Playing golf in Tenerife is an experience that is hard to forget, not only because of its weather, regardless of the season, or the eternal smile and positive attitude of its people. It is about getting the most out of a sport that is full of good times.
And if you want to add values to all of the above, you just have to visit Golf Los Palos, because here there is much more than sunny mornings. There are great lunches and multiple spaces that allow you to harmonize wonderfully with the benefits of sports, the company of your family or friends, and majestic nature.
Unforgettable days
Being able to enjoy golf every day of the year in the midst of great temperatures and a club in excellent conditions is what every player wants to have at least once in their life. Los Palos offers you this in unforgettable days full of peace, where the wind blows calmly to favor the passage through each hole.
And everything can be perfectly combined with the extensive and varied leisure offer of the incredible island of Tenerife, where beaches, landscapes, gastronomy, and golf are part of a unique experience.
Play golf in tenerife
Infrastructure and services
Whether you are a professional or just starting to delight in the wonders of golf, with us, you will find all the infrastructure and services you have always dreamed of, in a serene environment.
From an exceptional 9-hole PAR 3 course to the various levels of difficulty that will challenge you as you progress, passing through a chipping green with a bunker or a pleasant putting green. You will also have the opportunity to savor the most exquisite dishes in our restaurant or meet with friends in special places.
And everything happens within the framework of an admirable design created by José María Olazábal, where no detail has been overlooked.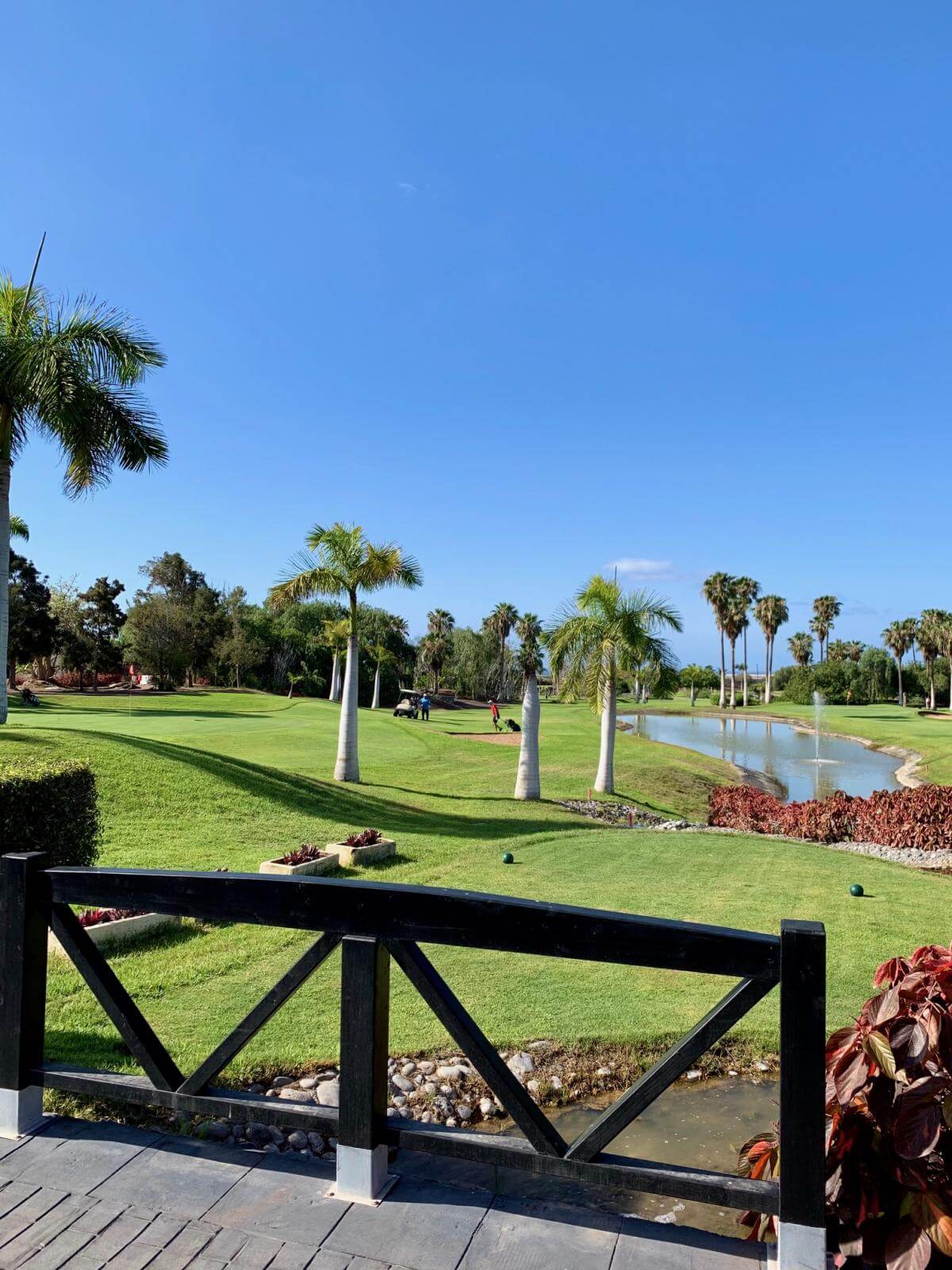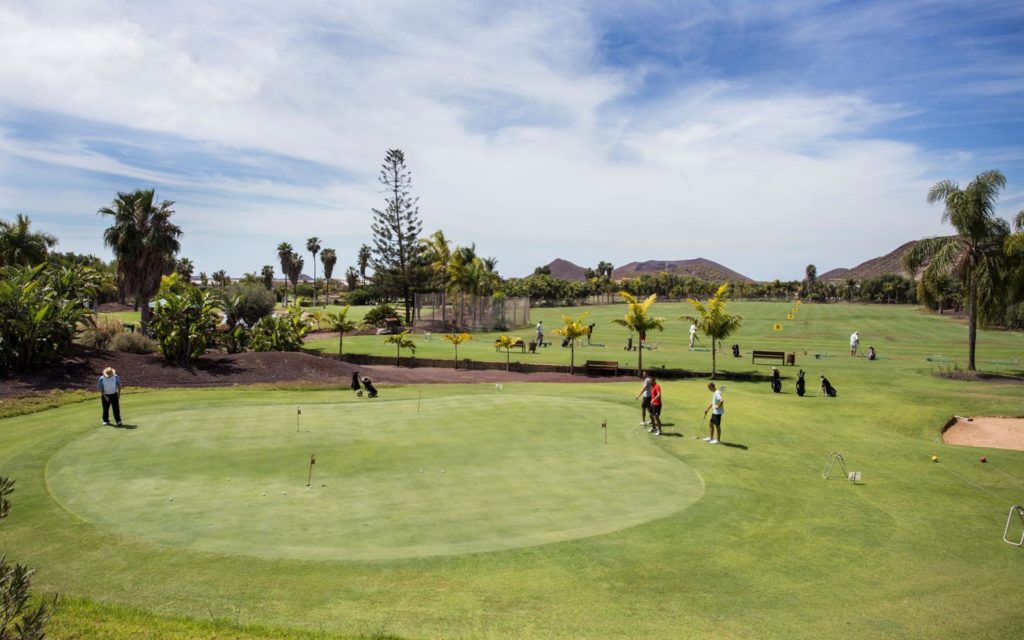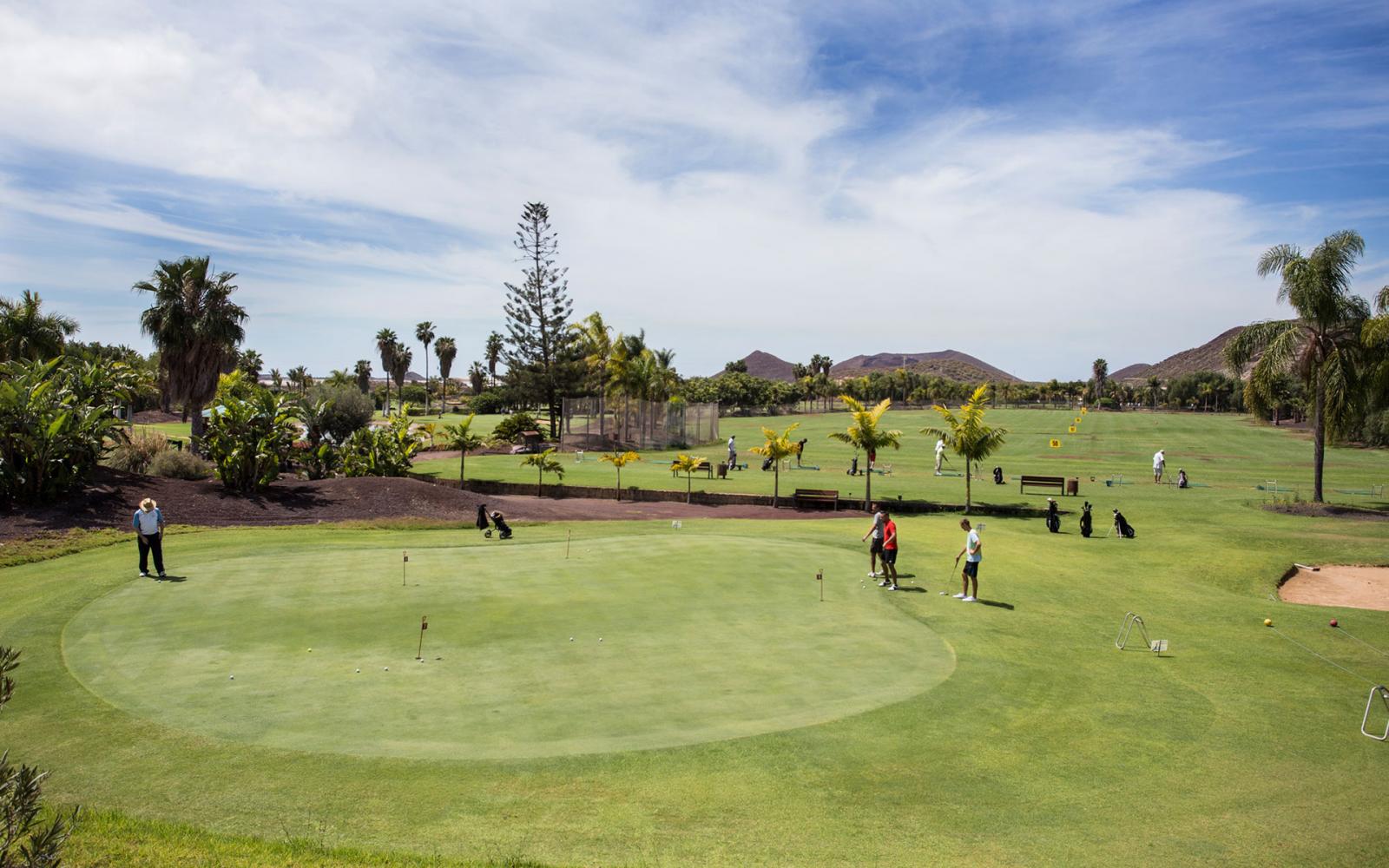 Play golf in tenerife
Reach your best level
Are you worried about not having enough preparation? You can rest assured because at Los Palos, you can start or reach better levels in your technique thanks to the PGA professionals of our Golf School.
Regardless of your experience, you can attend the most complete classes that adapt to your needs and choose them in an individual or group modality so that you start practicing in the long or short game area.
If you want to enjoy a low-impact sport, with long and beneficial walks, with movements that tone the muscles with each stroke without the possibility of injury, and with a high calorie burn, you have to play golf in Tenerife.
And there is no better place to do it at very good prices and without any age limit than at Golf Los Palos.