Clubhouse
Discover the golf course


Golf in Tenerife
Did you know that Tenerife is one of the best destinations for playing golf?
Playing golf in Tenerife has become one of the wishes of the lovers of this sport, as our fabulous climate, with its mild temperatures, allows the game 365 days a year in the best conditions. On our golf course, where the wind hardly ever blows, playing days are even more pleasant.
The island's wide range of leisure activities and its incredible beaches are also a great attraction for players who choose Tenerife to play golf. So, if you are not lucky enough to live on our wonderful island, don't think twice and come on your next holiday to have fun and play golf in Tenerife.
Golf in Tenerife
Book a Tee Time
Play at Golf Los Palos
Do you want to play golf in Tenerife? Whether you are a professional, an expert or looking for a golf course to start playing, you will find the facilities and services you need in our golf course. Our 9 holes PAR 3 course has different levels of difficulty that will challenge all kind of players, regardless of their experience. Come to Golf Los Palos and enjoy your favourite sport in a unique place surrounded by nature.
Golf lessons
Book a Tee Time
Play Golf in Tenerife
Start playing golf or improve your golf technique with first level PGA professionals in our Golf School in Tenerife. Our golf facilities have everything you need to practice golf: long and short game area, chipping green with bunker and putting green.
Our golf lessons, individual or in group, are adapted to the needs of each player, regardless of their previous experience.
Did you know that golf is a sport that the better you play the more you enjoy it? Book your lesson now and start improving your game.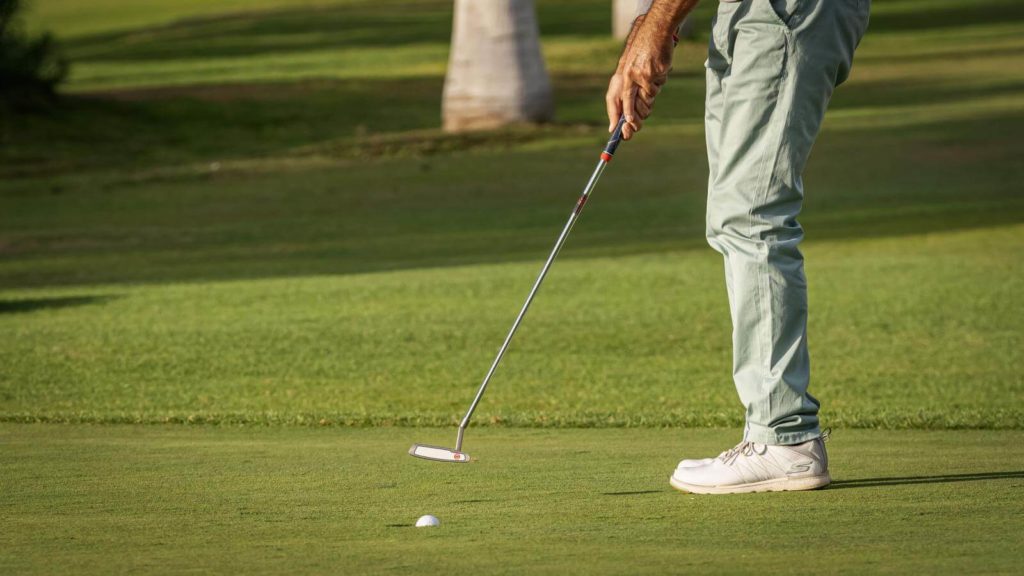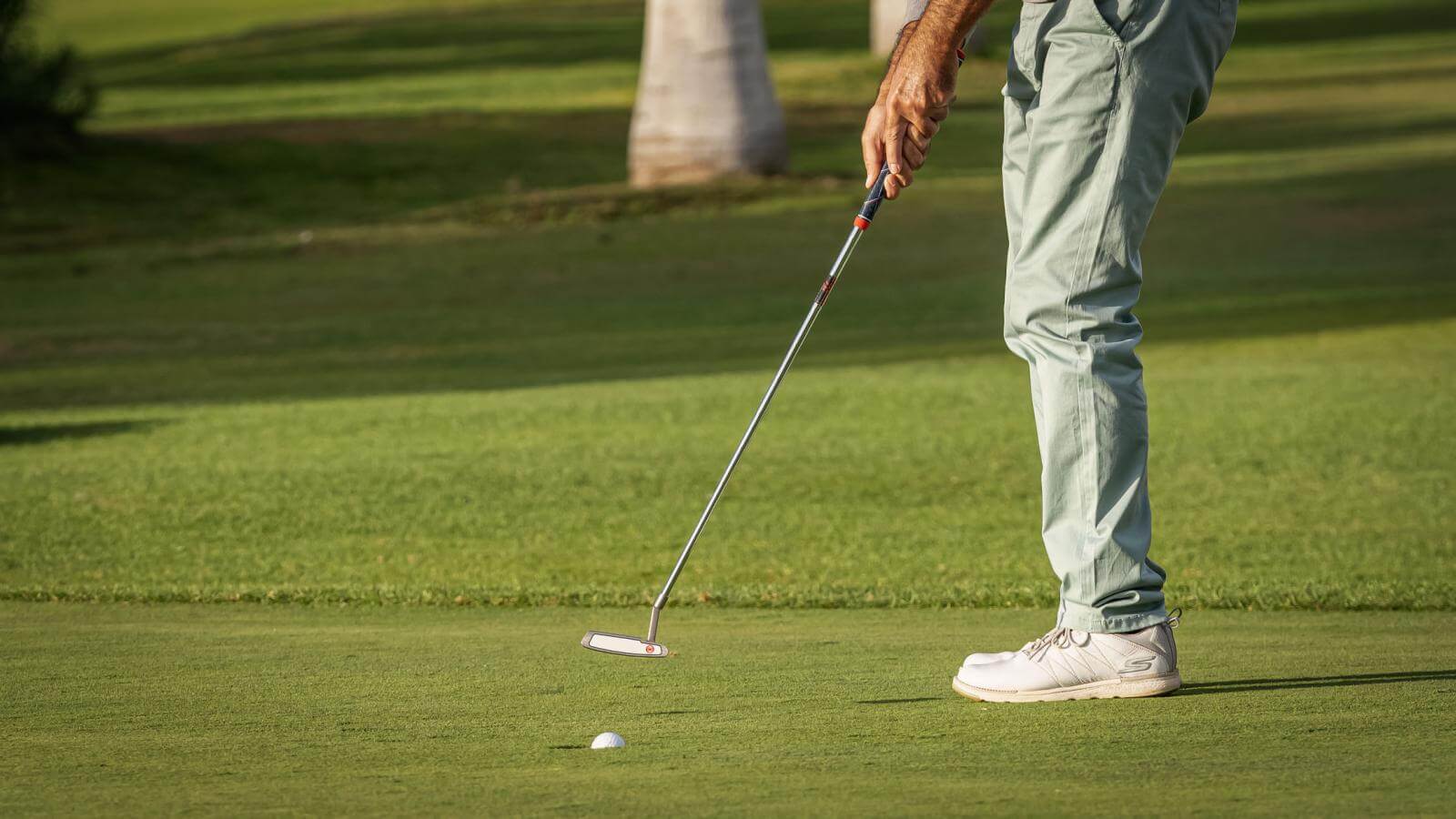 An ideal place to play Golf in Tenerife
Play at Golf Los Palos
At Golf Los Palos we are very aware of the advantages of the socialising component of golf, so we have designed our Club House with confortable spaces to encourage social relations between players who come to play golf in Tenerife, making our course a fantastic meeting place for golf enthusiasts and an ideal setting for family relaxation and the practice of sport surrounded by nature.
Golf Los Palos was born from the idea that combining sport, family and nature, without age limits and at an affordable price, would be a fantastic proposal for both residents and visitors who decide to come to Tenerife to play golf.
Benefits of Golf
Golf is a sport of moderate intensity and with a great socialising component that is gaining more and more followers every day. If you are thinking of taking up golf in Tenerife or taking up the sport again, it might help you to know that the medical community agrees that golf brings a long list of physical and mental benefits to players. In fact, it is one of the most health-enhancing sports.
As a low-impact sport, golf can be played at any age and without the need for exceptional fitness. However, just because it is of moderate intensity does not mean that it is not a complete sport. In one round, you can walk several kilometres for 2-4 hours, which is a formidable cardiovascular workout and an energy expenditure of around 1200 calories. In addition, the movements to hit the ball help to tone the muscles of the arms, back, chest and abdomen, while increasing flexibility. And all this with a low risk of injury.
The benefits of golf for the mind are also numerous, starting with its high anti-stress component, due to the relaxation and well-being produced by outdoor sports. The capacity for concentration required to make good golf shots is another of the benefits that this sport brings to the mental health of the players. Furthermore, thanks to its socialising component, playing golf increases social connections and self-esteem, leading to a better state of mind, a reduction in anxiety and greater confidence.
CONTACT US
Send us a message with your questions.