Golf 'Los Palos' Tenerife
CLUB HOUSE
The Clubhouse of Golf Los Palos, located in Tenerife South, has a bar-restaurant open to the public with a large terrace and garden from which you can enjoy beautiful views over the whole course and towards the sunset.
Inside you will find a lounge equipped for the reading of international press and television, as well as a shop selling golf equipment and souvenirs of the course.
In the morning you can find exquisite breakfasts and at lunchtime you can taste dishes prepared for all tastes, including menus or suggestions of the day.
In the evening, when the game is over, is the best time to relax and hydrate with our infusions, coffees, combinations or cocktails, thus culminating a complete and sporty day of golf in Tenerife.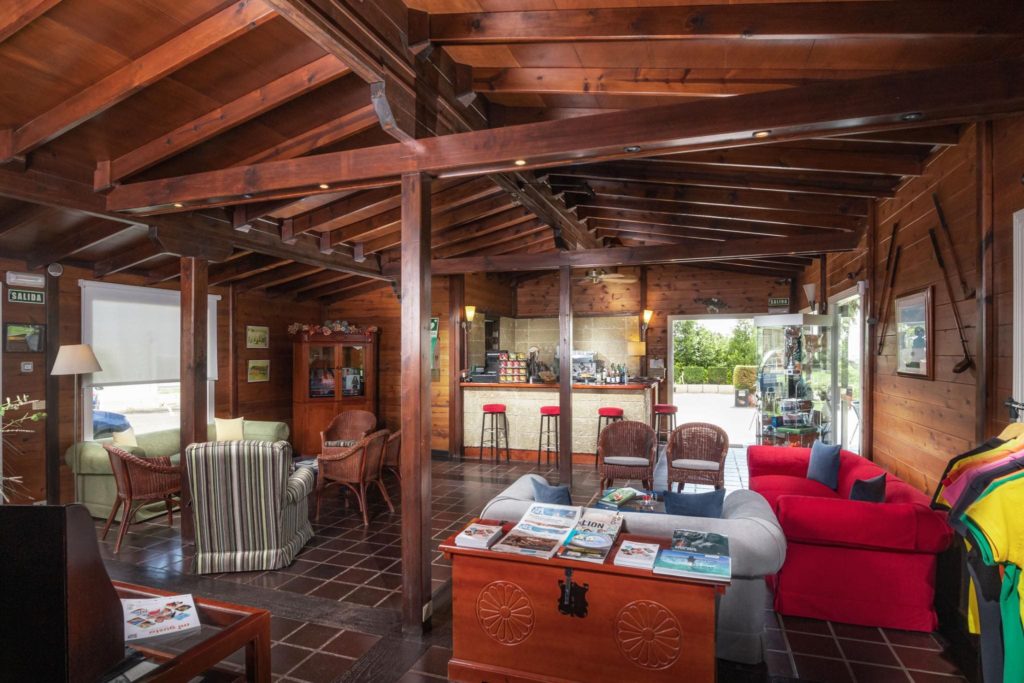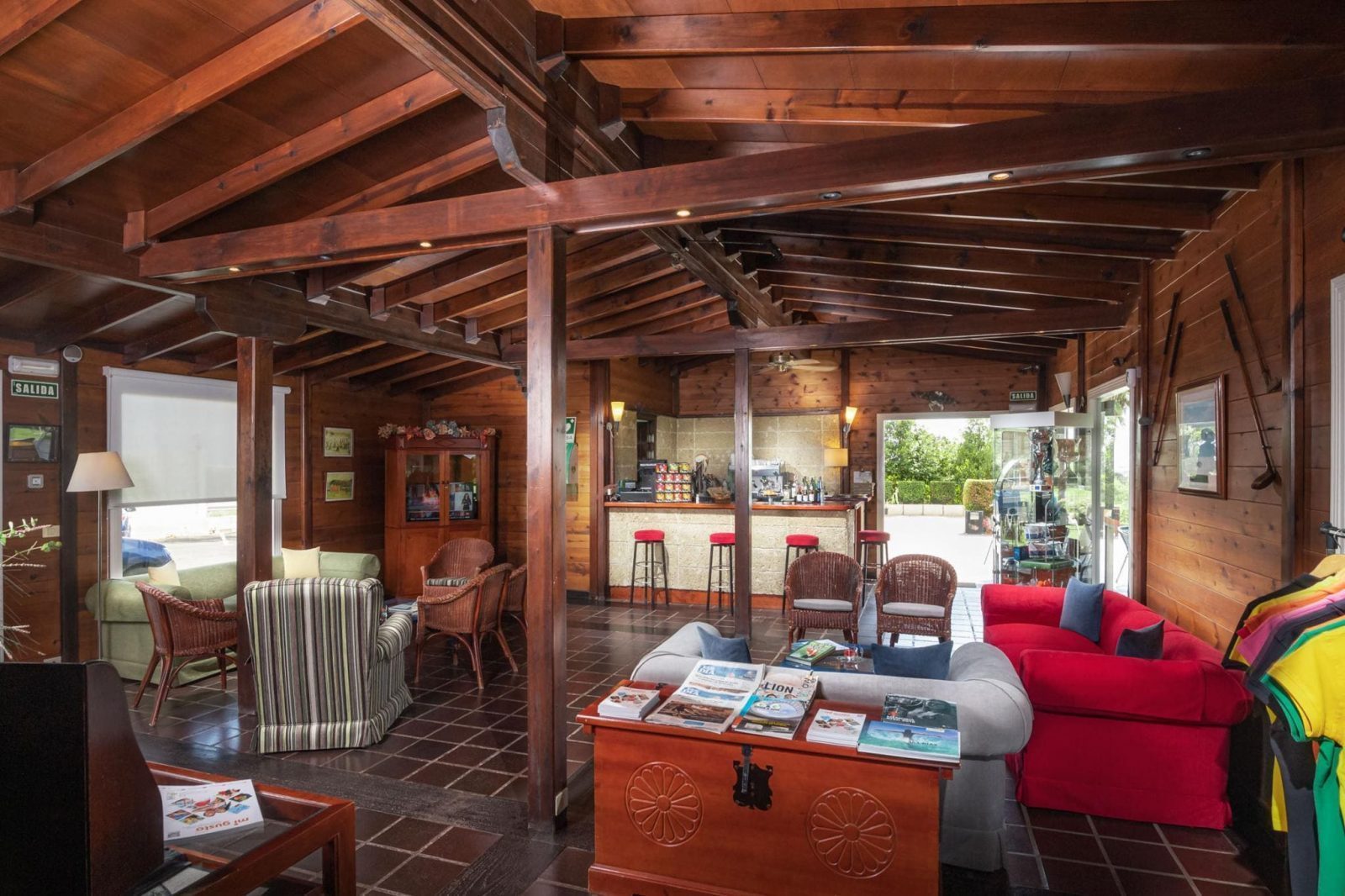 For golfers' social responsibility
RECOMMENDATIONS
Take care of the course
Fulfilment of the rules of golf etiquette by players facilitates the game and the relationship to surrounding nature:
We ask the players to smooth out the bumps and footmarks created during the game before they leave the bunkers. A rake is available for this in every bunker.
We recommend repairing divots, holes made by balls and damage caused by shoes.
Use of practice balls on the course and the chipping and putting green is not recommended by the management.
Guidelines of golf etiquette
We request that you pay attention to the guidelines of golf etiquette
Shoes with metal spikes
The Association of Canary Golf Courses has decided to ban wearing shoes with metal spikes on all golf courses. For this reason, we recommend that you bring suitable shoes with you. If you do not have any, all the golf courses have a service to change the spikes.
Golf 'Los Palos' Tenerife
BEGINNING OF A DREAM
On a dry piece of land, where there had been a quarry for a number of years,, we imagined creating a place for family leisure-time and sport right in the middle of nature. My passion for the combination of water with the green of nature and the experience which I had gained in my family's agricultural operations all my life helped me to make this dream come true.
But it was only in 1990 that I was on a golf course which was different with some friends by chance: 9 holes, par 27 in Barcelona.. There, I saw that our dream could come true, we discovered that this was a special place: simple, snug, family-friendly, affordable for everyone and surrounded by nature.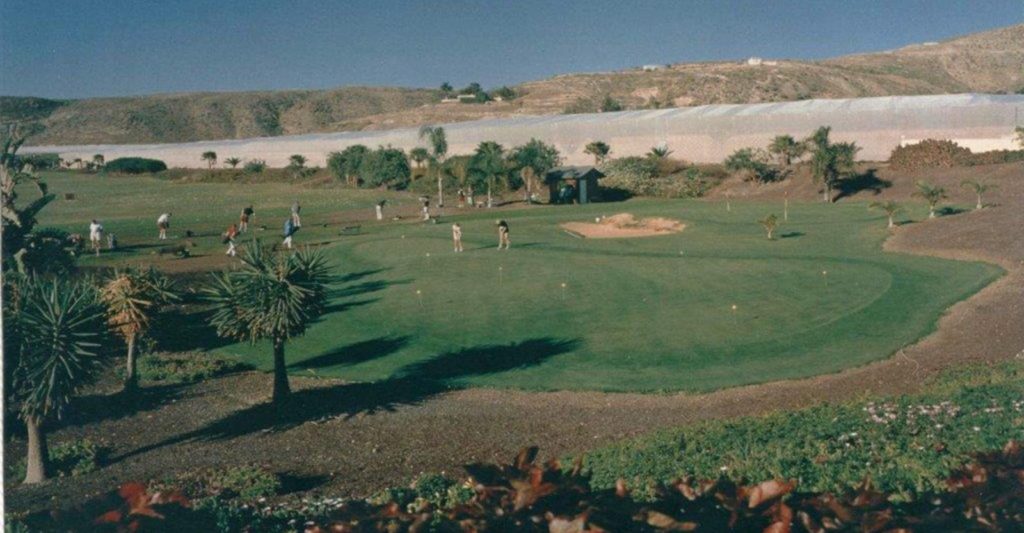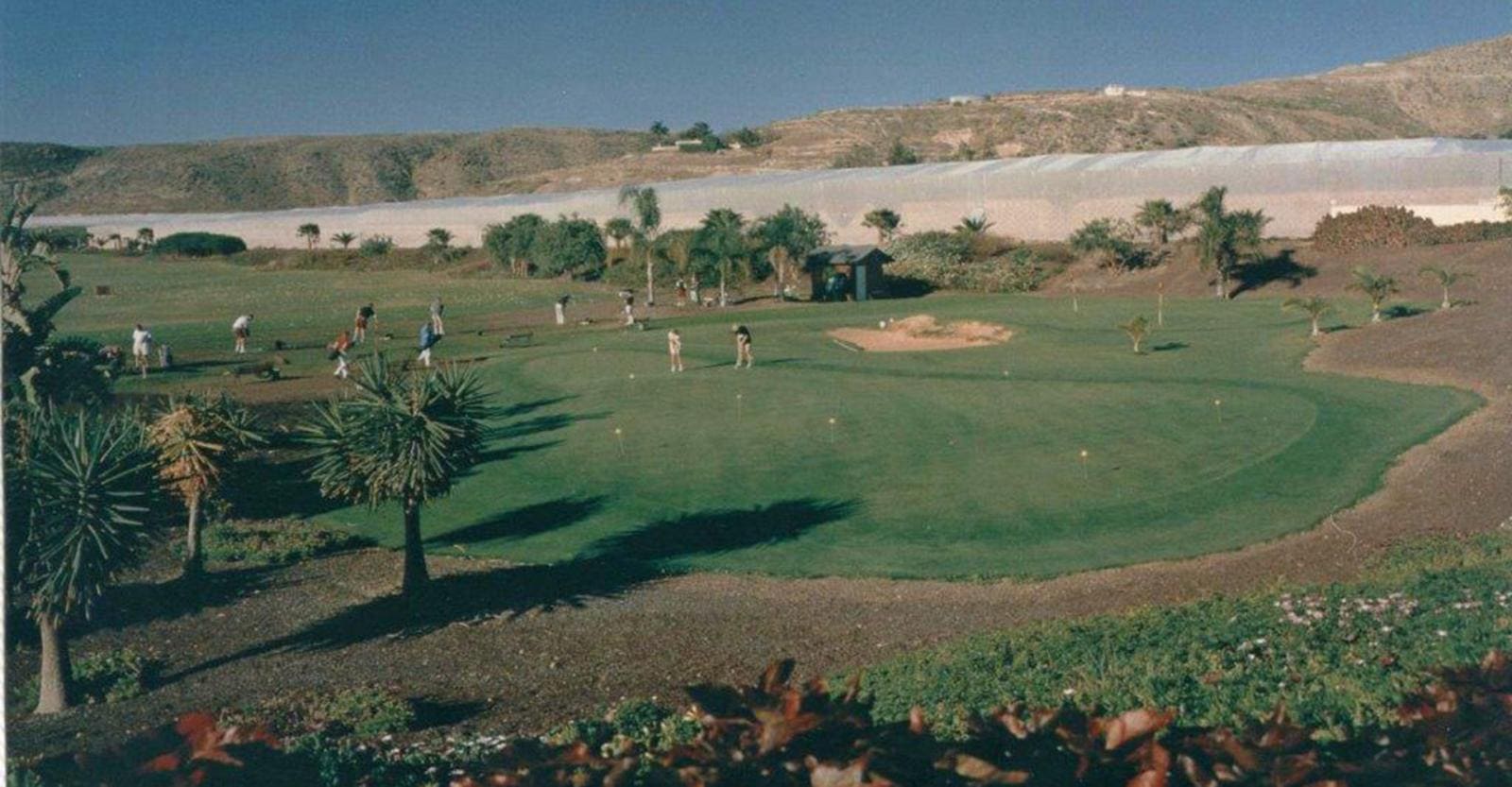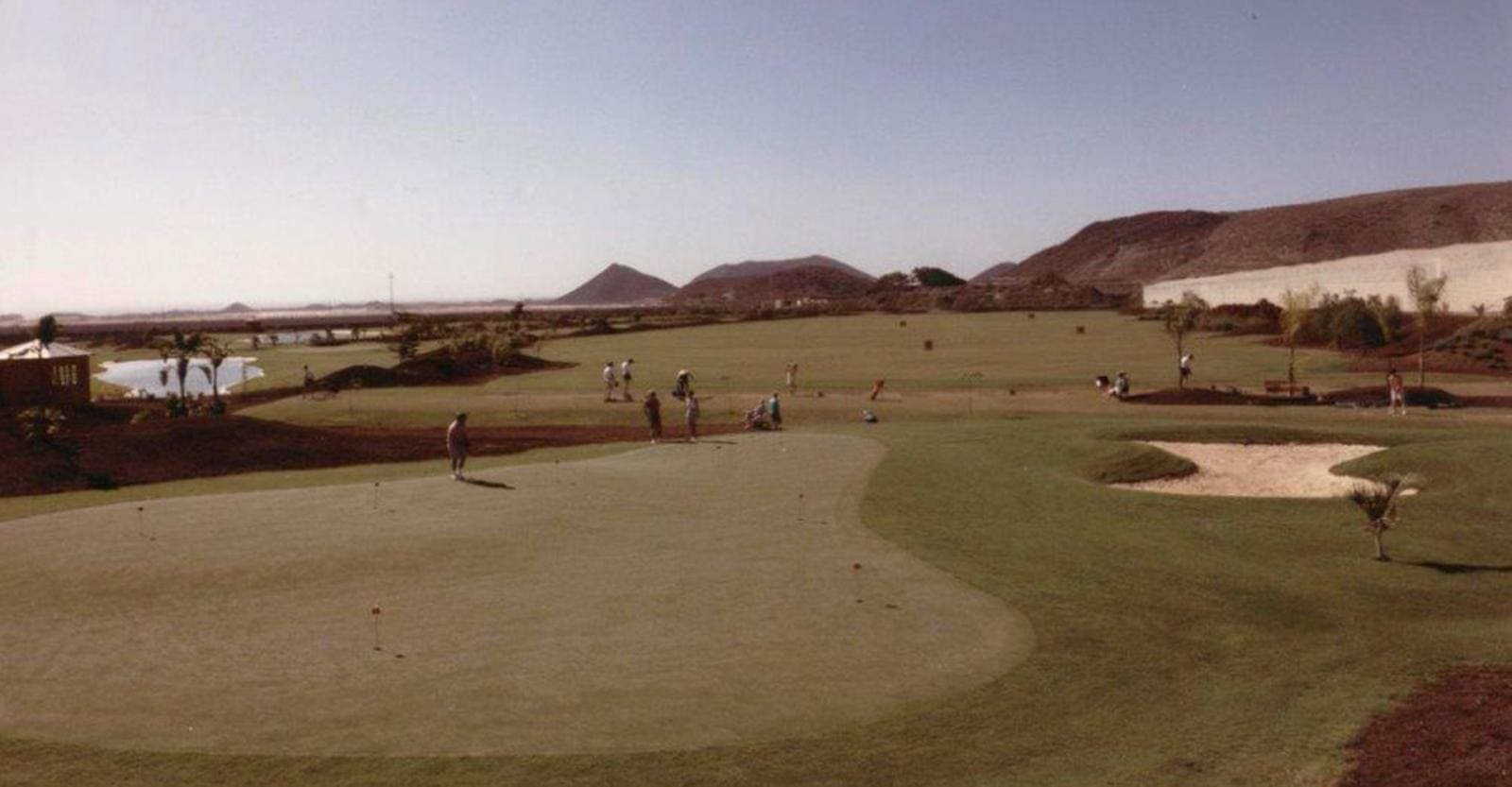 Golf 'Los Palos' Tenerife
A REALITY
We returned to Tenerife, and in December 1994 the "Los Palos" golf course was born from the conviction of combining sport, family and nature, without age limits and at affordable prices. It was a fantastic offer for the inhabitants and also for the visitors to our paradise island.
Today, the "Los Palos" golf course is a reference for starting to play golf, as the course has professional golf teachers, a golf school for children and one of the best training courses on the island. Well-known professional players also come to visit our course.
I particularly express my thanks for the efforts of all those who helped me to make this dream come true: experts, public institutions, cooperation partners and fellow-workers who trust in us today …