What are Green Fees and why do Golf Course prices vary?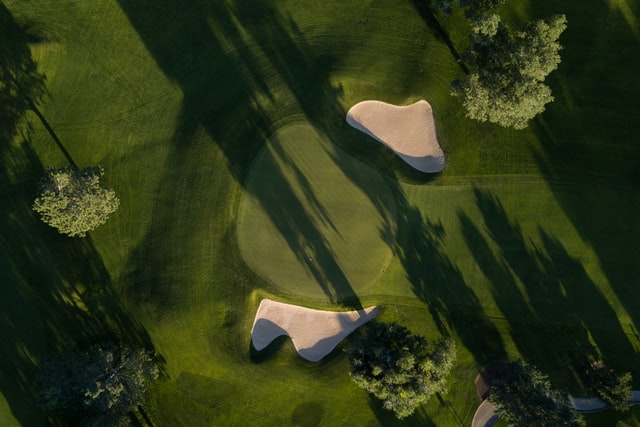 Playing golf is accessible to everyone thanks to Green Fees. Green Fee is a term used to refer to the fees you have to pay to play golf.
Each of these fees depends on each golf course; each one sets its own prices and amounts. In short, they are like tickets that give you access to play on different golf courses.
We should not confuse the term Green Fee with Golf Green, as in the latter, we refer to the shorter grass area surrounding the hole.
Why do Green Fee prices vary?
The price of Green Fees can vary depending on the number of holes, schedule, different loyalty rates, and, of course, the season of the year we are in:
Season of the year:

Summer season: between May and September, the lowest rates of the year are available.

Winter season: between October and April, the highest rates of the year are available. Number of holes:

Number of holes:
At Golf Los Palos, it is possible to play 9 or 18 holes, which is equivalent to two rounds of 9 holes but with a very low price difference for the second round.
In our facilities, we offer loyalty rates for players with green fee vouchers, as well as exclusive offers for our players.
Late in the day, in winter at 3:00 PM, and in summer from 5:00 PM, we have reduced rates called Twilight.
Additionally, booking a Green Fee is usually cheaper to do during the week, a workday, than on a holiday or weekend. On the other hand, if you are a member, you will pay less than if you are a guest or visitor.
In many golf courses, there may be discounts on green fees for retirees and children.
Why do Golf Courses have these prices?
Normally, playing golf is not expensive; it is not necessary to belong to a club to play; you only need the initiative and the desire to start practicing this sport.
Each golf course has its rates and special packages that offer you a multitude of prices that fit you perfectly. If you want to start in the world of golf, do not hesitate and learn with the best.
Rates at Golf Los Palos
Price is mainly the determining factor when choosing a golf course, but it is not the only one. And we know that at Golf Los Palos; that is why we offer different rates so you can play at our facilities.
Whether you are an experienced player or want to learn with us, we offer unique prices. All depending on the number of holes you want to play.
We know that price can be a barrier, especially if you only play occasionally and not every week. We make it easy for you to access our facilities, whether your profile is an experienced player or if you are starting in the world of golf. There are no barriers at Golf Los Palos.
Click to see our rates.
Our Golf Los Palos course is certified by the Royal Spanish Golf Federation and is also certified as a Pitch & Putt. Designed especially for starting and practicing to improve.
In our facilities, you will find a pleasant environment and various options, including 9 holes, which will take approximately 1 hour to play, and 18 holes, which will take approximately 2 hours and 15 minutes to play.
If you are looking to play golf in Tenerife at the best price, look no further and book your Green Fee at our Golf Los Palos course. We await you!